COMPLETE, ALL-IN-ONE VACATION RENTAL MANAGEMENT SOFTWARE
Virtual Resort Manager vacation rental software streamlines the entire process of managing your business.
Reliable Technology
Fully integrated Vacation Rental Management Solution
Suitable for companies of virtually any size
Automated accounting that's Rock Solid
User-friendly and intuitive
Functionality you need to efficiently manage your business
Online Channel Distribution
Marketing
Web marketing solutions
Email marketing
Search engine marketing
Social media marketing
Pay per click advertising
Advanced Reporting
150+ Built-in reports
Ability to 'snap-shot' data in any point of time
Accounting
Vendors
Reservations
Properties
Watch How VRM Saves You Time and Money
Virtual Resort Manager software for vacation rentals allows you to manage all your bookings, tasks, finances and guest communications from one online centralized platform.
Ready to Find Out How VRM Can Transform Your Business?
Schedule your free personal demo today!
A WORD FROM VRMA PRESIDENT,
Miller Hawkins, Owner Booe Realty Myrtle Beach, SC
Listen to VRMA President, Miller Hawkins (Owner of Booe Realty, Myrtle Beach, SC) give a glowing testimonial for Virtual Resort Manger software. He highlights VRM's trust accounting, customer service, and the installation process.
Virtual Resort Manager Features
Customer Resource Management
Virtual Resort Manager's CRM functionality helps build customer loyalty and your bottom line.
Users automatically receive timely information, allowing you to keep them better informed.
Advanced Work Order Systems
Work orders can be originated and emailed directly to the vendor scheduled to do the job.
Management charges can be assigned to the work order and disbursed to the management company.
Automated Accounting
Automated accounting streamlines your purchasing process with an automated system that increases efficiency. We offer accurate, user friendly, and highly automated trust accounting functionality.
North Carolina Real Estate compliant
Escrow Accounting Functionality
ExtraNets
Provides configurable access to the Guest, Owner, and Travel Agent.
Reduce opportunity costs and improve user experience.
Historical Data Tracking
Employee actions are recorded and tracked in key areas of the system.
Identify specific employee actions and added protection against fraud.


Online Distribution
Connect to Bluetent's Rezfusion Boost for connection with Vrbo, Airbnb, Booking.com, and Google Travel.
VRM uses The Vacation Bridge to update channel partners including Tripadvisor/FlipKey, Inntopia, Resorts and Lodges, Cottage Country, and many others.
Schedule Your Online Demo to See All the Features in Action.
Schedule your free personal demo today!


Marketing Solutions for the Vacation Rental Professional
Everything you need to attract more customers.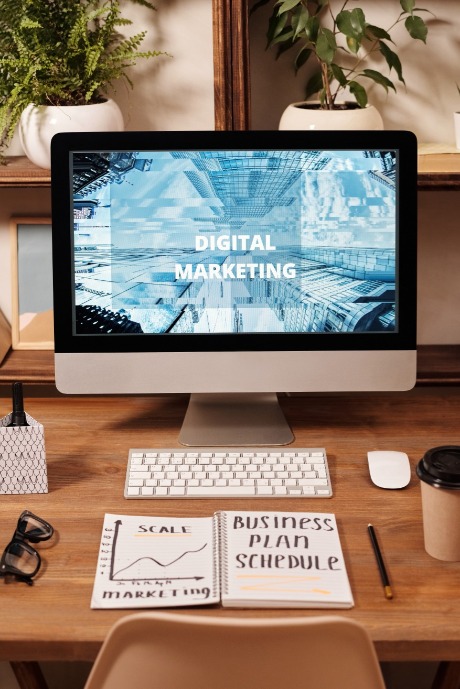 Increase website traffic, strengthen brand loyalty, and broaden your digital footprint with a full complement of strategic digital marketing services specifically catered to vacation rentals.
Get more leads and drive more direct bookings with email marketing tools and services designed specifically for professional vacation rental manager.

SEO is crucial because it makes your website more visible, and that means more traffic and more customers.
Connect to your customers where they are. Social Media Marketing helps establish your brand and personality.
Branding is one of the most important aspects of any business, large or small. It is what sets your company apart from the competition.
Blogging is one of the best ways to create fresh content for your website and Google rewards websites that feature regular updates of quality content.
Set Your Company Apart from the Competition with a Digital Marketing Plan.
Connect with us to learn more!
VRM is a product we know we can count on to do what it is supposed to do without fail. VRM's company and staff show extreme integrity and a genuine desire to see that their customers succeed with their product. The two together deliver a solution that every vacation rental manager is looking for.
Scott Erickson Century 21 Action Surf City, NC