---
Free Printable Thanksgiving Craft, Paper Fortune Cookies
Posted On Friday, November 4, 2022
---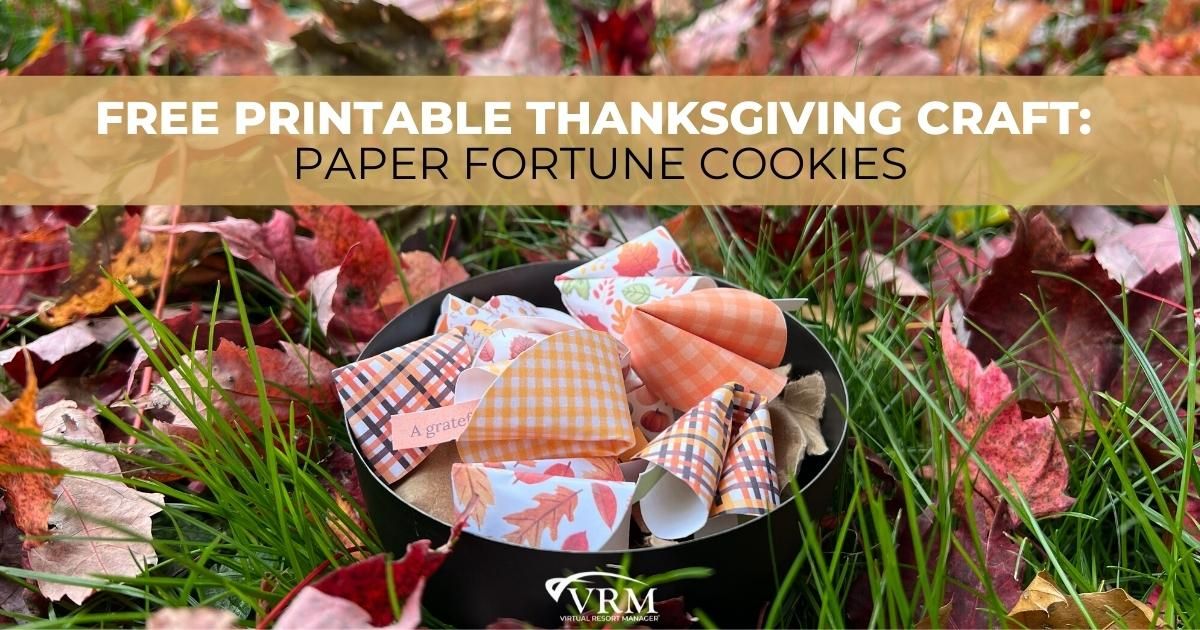 Thanksgiving is just around the corner! As we begin to think about closing out another year, it is important to take a moment to reflect on what it is we are thankful for... and to take the opportunity to express our appreciation to others through simple gestures and random acts of kindness.
As your vacation rental software company, we want to make it easy for you to show your gratitude with this FREE printable Thanksgiving craft! You are going to love how simple it is to make these fun and friendly Paper Fortune Cookies, each with its' own sincere sentiment.
Keep reading to find the download for our FREE printable and easy step-by-step directions.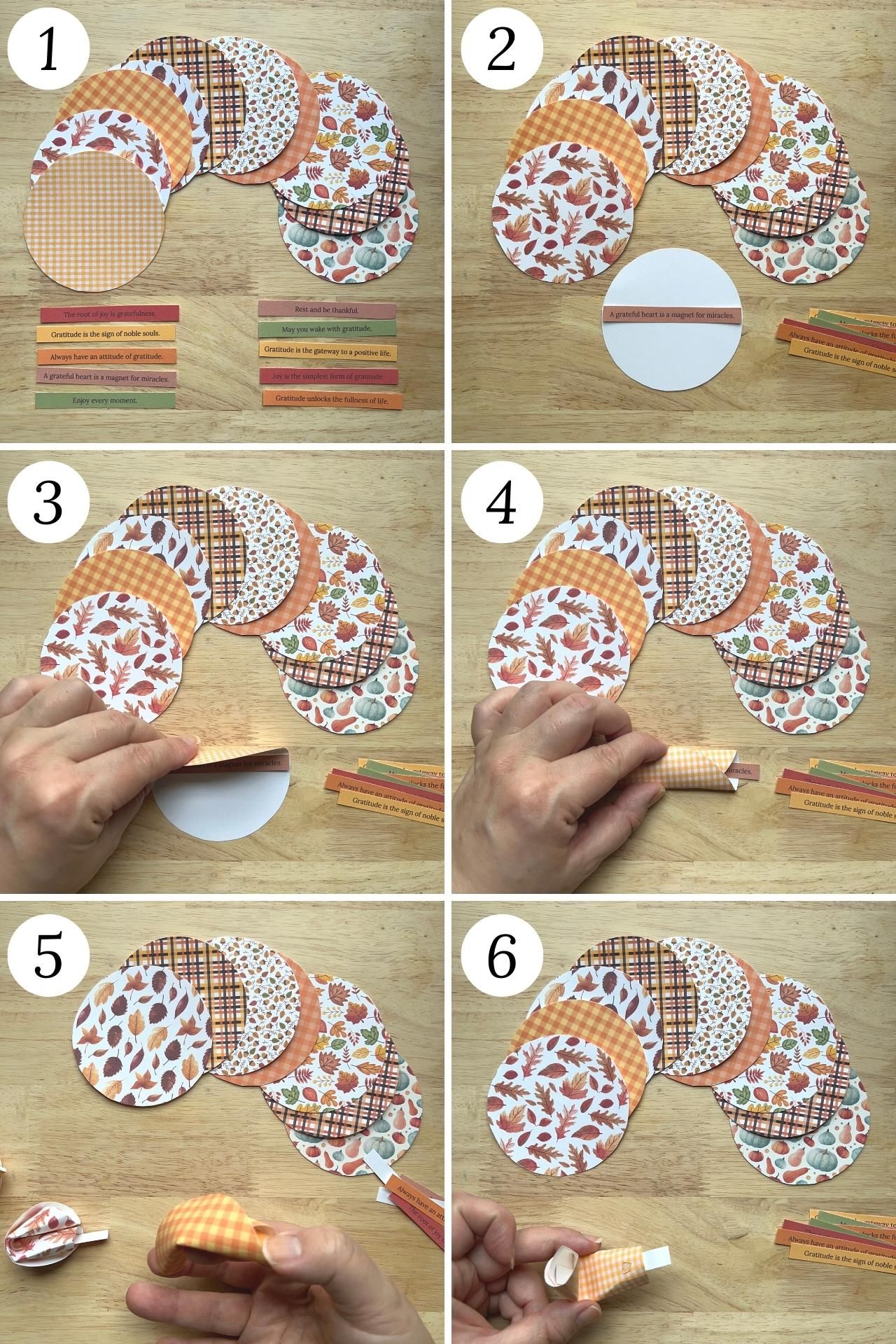 directions
1. Click the button below to download the printable. Then print both pages in color and on card stock. Cut out the ten circles and ten tags.
2. Turn a circle upside down, and place the sentiment tag horizontally in the middle of the circle.
3. Roll the top of the circle over the center.
4. Roll the bottom of the circle of the center to form a tube.
5. Gently fold the two ends of the fortune cookie together, keeping the open side on the outside of the fold (see photo).
6. If your fortune cookie doesn't want to stay closed, you can adhere to the two sides with a paper clip, glue dot, or double-sided tape.
YOUr FREE THANKSGIVING PRINTABLE
is just one click away! Who will receive your special message of gratitude?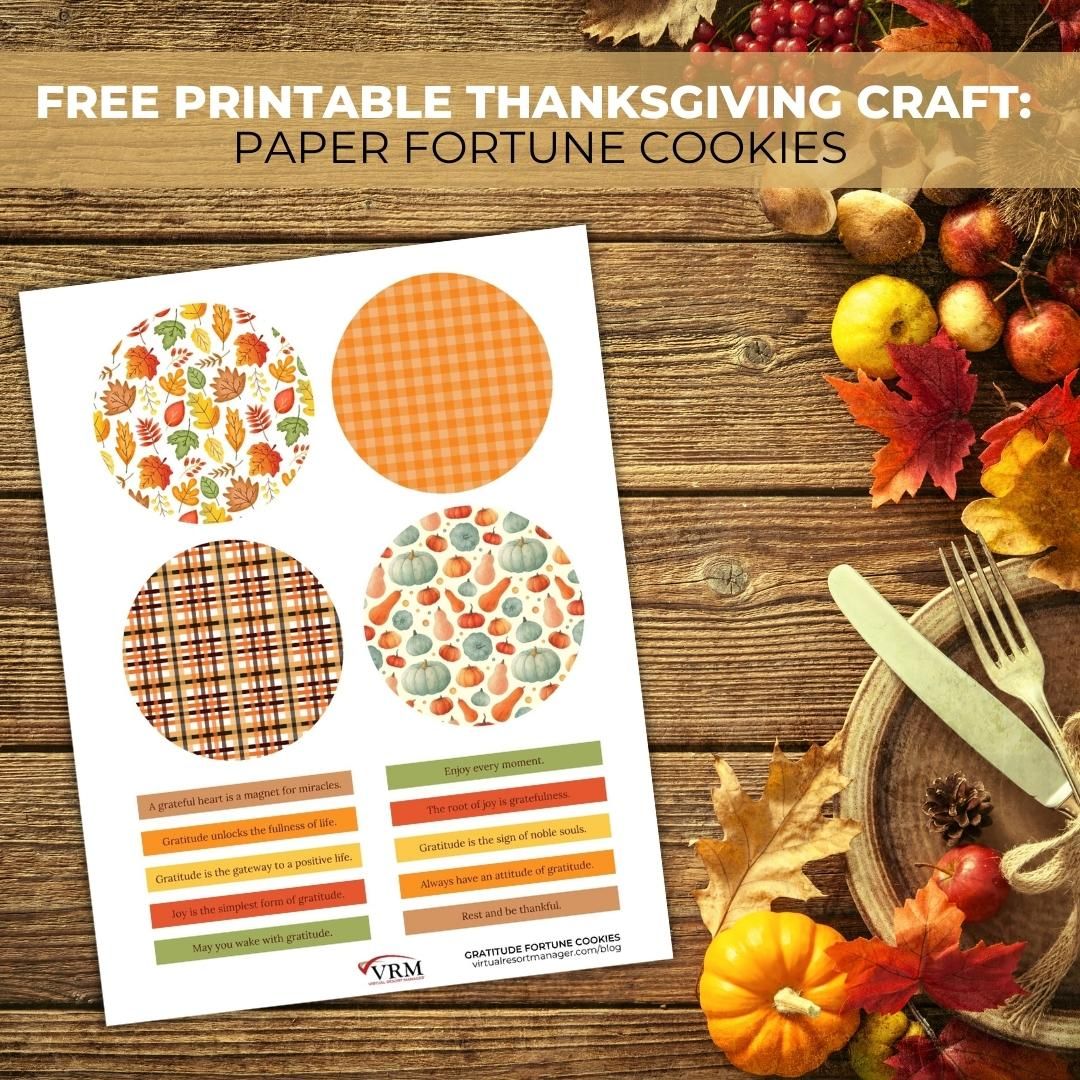 These adorable Thanksgiving fortune cookies are perfect for handing out to friends, coworkers, staff, vendors, guests, community members, or family members. You could also set a bowl of paper fortune cookies on your desk or at your check-in counter.
However you decide to use this colorful Thanksgiving craft, we hope your fortune cookies will clearly convey your thoughts of thankfulness.
Note: If you don't see a sentiment tag that suites your needs, you can always create you own by writing a personal message on your own slip of paper. Just cut out a slip that is the same size as the tag, and curate your own note of thanks.
want more thanksgiving printables?
Click below to see our FREE Thanksgiving Gratitude postcards.
Comment on this post!