---
How To Get The Most Out Of Your Advertising Dollars With PPC
Posted On Friday, April 20, 2018
---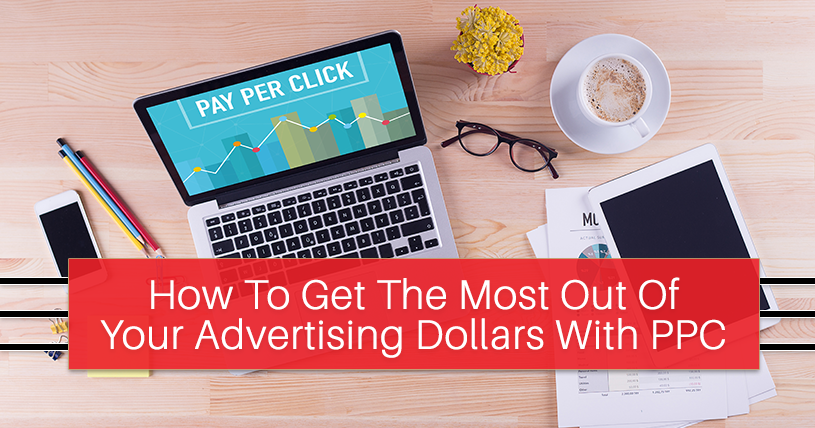 As a vacation rental software company and an industry marketing service, we love bringing you valuable and relevant information. Advertising your business cannot only be expensive, but it can also be challenging. Today we are diving into the subject of putting your advertising dollars to great use and getting amazing results.
In today's world, digital marketing has made it possible for businesses to reach out to their target audience with great precision. One of the best ways to reach your target audience is through Pay-Per-Click (PPC). This marketing technique involves advertising platforms, such as Google Adwords or Bing, placing ads on a search engine result page when an internet user types a search query on their search platform.
Continue reading if you want to find out how PPC can help your vacation rental management business. Be sure to read to the very end, where we have a FREE gift waiting for you.
How Does Pay-Per-Click Work?
What makes PPC more effective than SEO or organic social media marketing is the ability to define a target audience. Rather than showing our ads to a generic population, we can setup our PPC campaigns based on certain criteria which matches the audience that we want to market to. For example, we can ask advertising platforms to only show our ad if the user is in Florida or is over 25 years old. The advertising company pays for the ads only when a user clicks on the ad, hence the name 'Pay-Per-Click.'
While SEO, Social and Email Marketing campaigns can take months to be in full effect, PPC campaigns can bring in traffic within hours of enabling a campaign.
Even though we don't recommend relying on PPC as the only source of traffic due to the cost, a well optimized PPC campaign can be a powerful asset in increasing reservations for vacation rental companies of all sizes.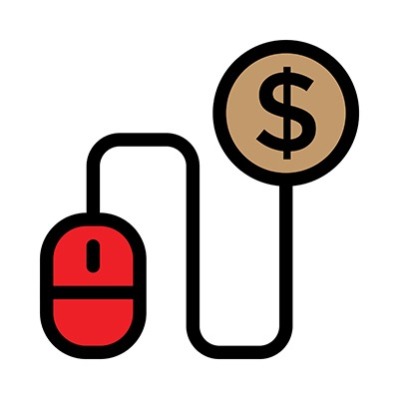 VRM Can Help Your Vacation Rental Company Increase Reservation Through PPC
Over the past few years, VRM's marketing team has invested hundreds of hours in staying up to date with the latest trends in PPC, as well as strategies on how to optimize PPC campaigns. We have also invested in cutting-edge tools like Wordstream which uses artificial intelligence to sift through our data and provides us insights on campaign optimization which would be nearly impossible to detect with just the naked eye.
We also use SpyFu which helps conduct competitor analysis so that we can review our competitors' PPC campaign and create a strategy to beat our competition in the paid advertising landscape. Our certified Google Adwords specialists can generate the most profitable keywords using Google's keyword planner tool so that we only show our ads to an audience which has direct interest in our vacation rental properties.
PPC Results That You Will Love
These tools and strategies have been thoroughly tested in the vacation rental world and to showcase our results, we would like to present some metrics from one of our clients:

Our client signed up for VRM marketing service towards the end of 2017. They were concerned with the fact that they spent almost $1500 during Q1 of 2017 and got 0 reservations. This is a common issue faced by vacation rental companies and Wordstream has a great article on how to stop burning your Adwords budget.
We used our optimization tools to improve the existing campaigns by disabling some low performing adgroups and by adding some new adgroups. We also fixed an issue where the Cost Per Click (CPC) was too low for the keywords we were interested in targeting. Once we made the improvements, we asked the client to increase the budget for Q1 of 2018, and the results have been incredible!

We received 60 reservations for this 90-day period with a total revenue of $119,037 directly from PPC. Our client spent a total of $4,724 on clicks.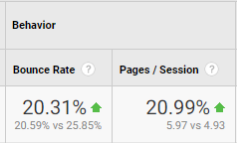 We also improved the bounce rate, which shows an improved retention of the users that were visiting our website. The increase in pages visited per session was another sign which proved that our traffic was targeted towards the right audience.
The marketing team here at VRM can work with your budget to craft a campaign that will not put a dent in your pocket. Even if you have had a bad experience in the past with paid advertising, like our client showcased above did, please do not discount PPC and its effectiveness. Chances are that your campaign needs just a little bit of optimization for it to grow from $0/Quarter to $119,037/Quarter.
Comment on this post!