---
VRM Insider, 1099 Updates That You Need to Know
Posted On Thursday, December 8, 2022
---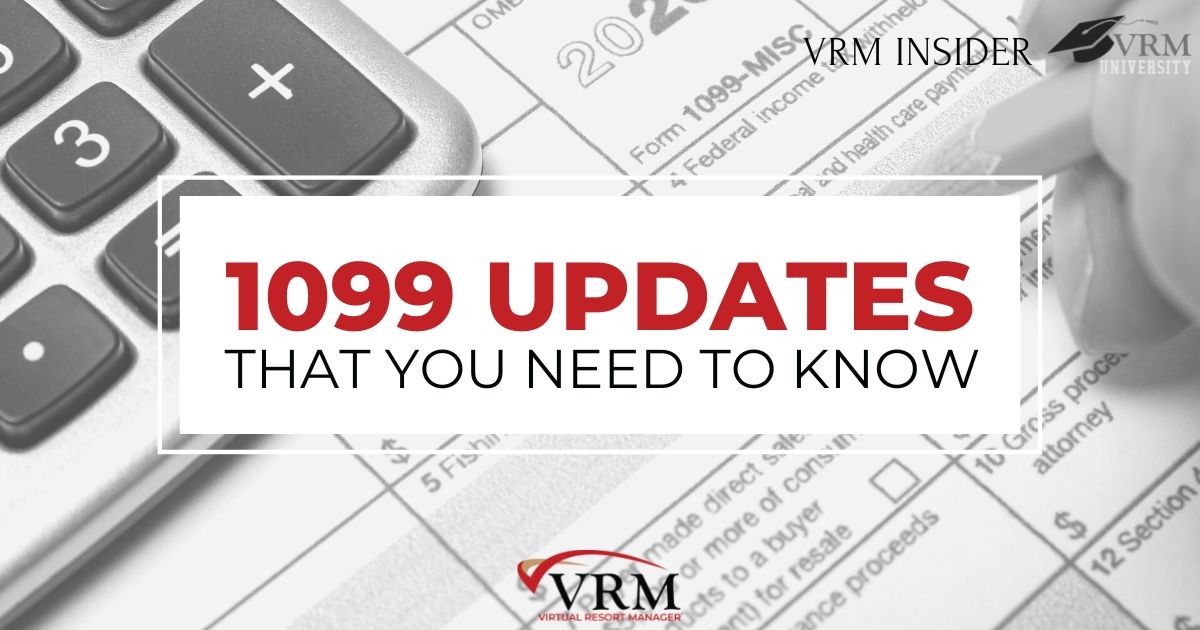 Welcome to VRM's annual 1099 update. The 2022 tax year has brought several changes to 1099s, and we want to take the opportunity to walk you through them. As your vacation rental software provider, it is our job to keep you updated on such changes so that your tax season is as seamless as possible.
Below is the full replay from our 2022 webinar for 1099 updates. Feel free to share this link with anyone on your team who needs the update information and training. Please reach out to our Help Desk if you have any questions.
Watch the Replay
Join Michelle and Lauren as they walk you through this year's 1099 changes and updates.
This video is only 44 minutes long, and is packed full of great information.
In addition to being the December edition of VRM Insider, this webinar also serves as Session 24 of our VRMU Back to the Basics Refresher Course.
You can find the entire refresher course of our vacation rental software by clicking the button below.
Get more info & training...
Follow the links below to see all episodes of VRM Insider and to see the full VRMU Back to the Basics Refresher Course.
Comment on this post!