---
What Do Vacation Rental Guests Really Want? Find Out Here!
Posted On Monday, July 12, 2021
---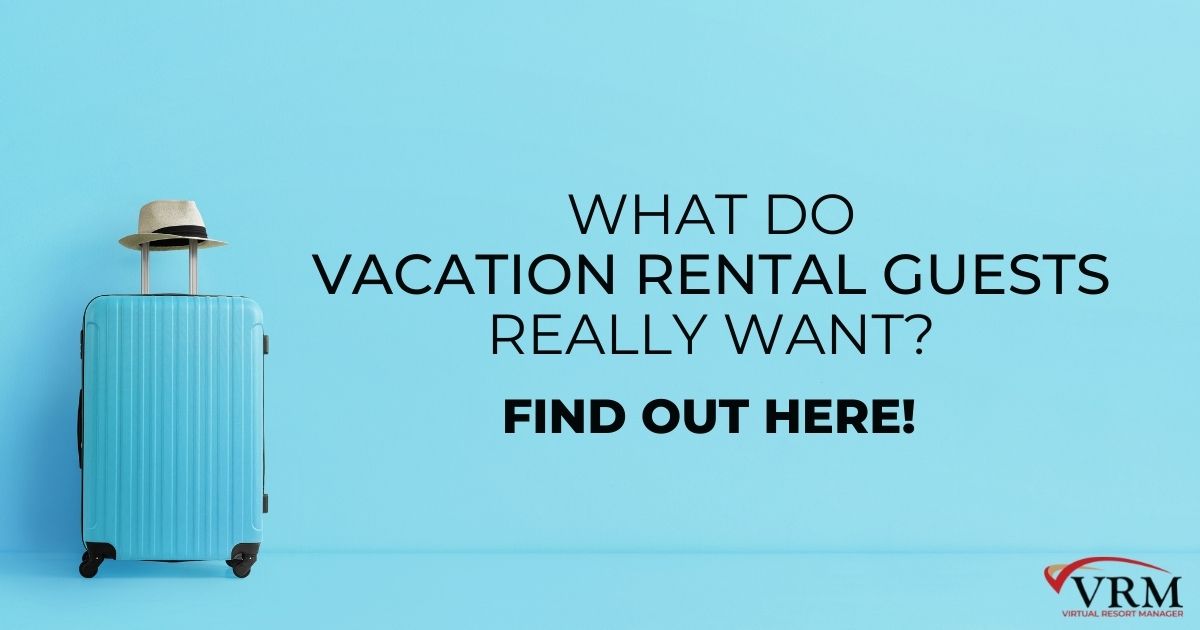 In this day and age of ever-changing vacation accommodation options, it's really important to know what matters to vacation rental guests—and what keeps them coming back year after year as a return guest. They drive the business, so why wouldn't you want insight into what they really want? Today we're taking a look at what the most successful vacation rentals offer and what they give their guests that sets them apart from the rest.
✔️ Affordability
Of course affordability matters to most people when choosing accommodations. For many, a vacation happens only once a year and the budget for it is a year-long endeavor. Getting the most bang for the buck is high on the list of what guests want. Vacation rentals have a lot going for them already, since they tend to offer more than a hotel or motel stay ever could when it comes to size, amenities, and value. Fair pricing and the extras that are offered to guests are definitely important.
✔️ Safety
It goes without saying that safety matters to vacation guests. They want to be spending time in an area that whisks them away from it all and brings a sense of relaxation, rejuvenation, and inspiration. Feeling safe both in the vacation destination and in the rental itself are high priority. Guests want to feel relaxed, at ease, and not have to worry about their family's well-being during their vacation, so emphasizing those aspects of a vacation rental in its marketing is always a good idea.
✔️ Cleanliness
Cleanliness standards and protocols have never been so high as they are in today's vacation rental market. Guests want to know that the vacation rental has been fully cleaned top-to-bottom between stays and that sanitizing procedures are in place. Nothing negatively affects a rental's reputation more than a bad review for its cleanliness (or lack thereof).
✔️ Guest Reviews
Future guests absolutely look at reviews before booking a vacation rental. Former guests are more likely to write them if they've had an extremely pleasant or really unpleasant experience, but encouraging all guests to leave feedback is a great way to gauge the overall guest experience. It's also helpful to read what guests enjoyed most about the rental and what areas may need some improvement. Reviews are a great tool for both the vacation rental owner and future guests doing their research. If there are no reviews on a property, then that is often a red flag (unless it's new to the rental market).
✔️ Proximity & Parking
Being close and convenient to the area attractions and points of interest is a high selling point when it comes to vacation rentals. Guests want to be nearby to the area's offerings. Proximity to the local highlights is a good thing, even if the vacation rental itself is secluded and private. Guests often like having the best of both of those worlds. And easily accessible, plentiful free parking at the rental is a given.
✔️Fresh, Modern Updates
Guests don't want an outdated vacation rental. It's just a fact. Even if the vacation rental was built many years ago, keeping the interior freshly updated with modern touches is very necessary. Whatever the style of the rental, it's good to reevaluate what the guests first impressions will be when they walk in. What will they see? What will their attention be drawn toward? If any of those answers is a negative one, then that needs quick remedy.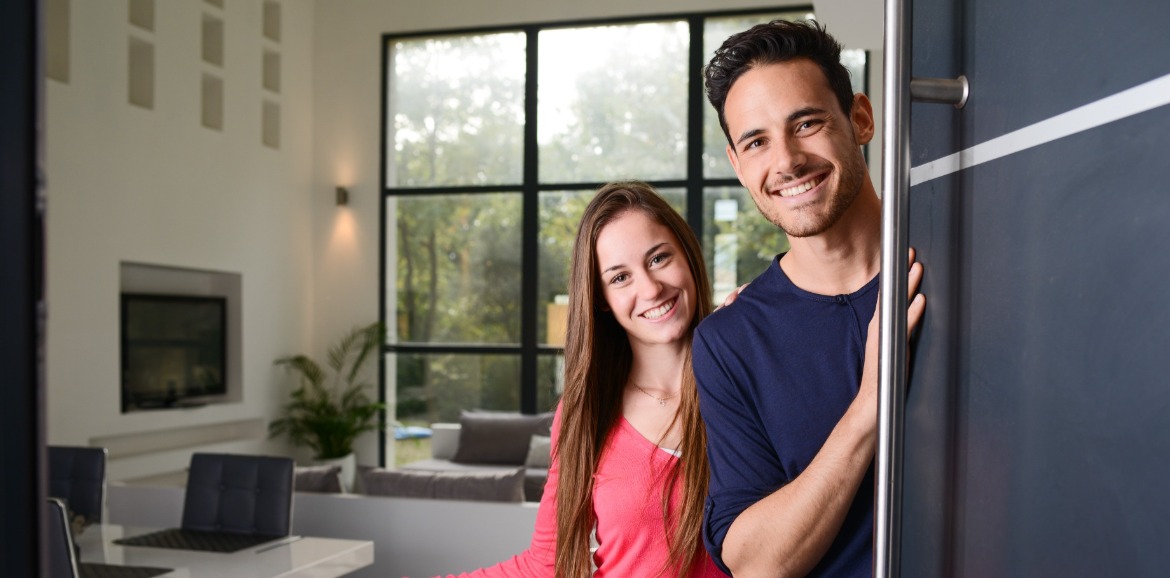 ✔️ Family-Friendly Amenities
Real estate may be all about location, location, location but in the vacation rental world it's all about amenities, amenities, amenities. Family friendliness is especially important. Parents want their kids to be happily entertained while on vacation—and parents want that for themselves, as well. The most popular vacation rental amenities typically include a pool and/or hot tub, a grill, outdoor living area, coffeemaker/coffee bar, cable TV and/or streaming services, books, board games, game rooms and other activity-related offerings that can be enjoyed without leaving the vacation rental to do so.
✔️ Pet Friendly Options
Pets are family, too! And families do not want to have to leave anyone behind when it comes to vacation time. Pet-friendly rentals are in high demand. Vacation rentals that cater to dogs (and make it easy for them to come along on a family vacation) usually do very well in the rental market. Amenities such as a fenced-in yard, outdoor shower, and other dog-friendly offerings are going to go over very well with pet owners.
✔️ Technology
Yes, we all still want our technology even when we're on vacation. In fact, the more technologically advanced the vacation rental is—the better (there are still some guests who prefer a technology-free vacay, but they are not the majority). Fast Wi-Fi, cable TV, ample adapters and chargers, gaming consoles, big-screen televisions, and even high-tech vacation rental features like electronic entry access are what guests want in today's vacation climate.
✔️Well Stocked & Well Appointed
Having a vacation rental that comes well-stocked with day-to-day supplies and well-appointed with the appliances and the creature comforts of home (just better) will elevate the desirability of the accommodation. We all want more for less, right? The less time and effort it takes to get settled in to a vacation rental and to enjoy it, the happier the guests will be.
✔️ Consistency
New guests seek consistency between what they see in the marketing photos and description of the rental and what they actually see when they arrive. If it is incongruent, then that is a very bad thing—which will lead to bad reviews. Accurate, truthful, and concise information is necessary to gaining guests' trust, approval, and positive feedback. For repeat guests, they want a consistent experience each and every stay. They have chosen that rental for a reason, and they expect to have what they previously loved the next time they visit.
✔️ Flexibility
The past few years have presented uncertain times for vacationers. Many vacation rental companies and owners have added more flexibility to their rental contracts and agreements to compensate for this. This is a plus for guests who are hesitant that circumstances outside of their control may affect their vacation plans. Waiving or reducing cancellations fees or giving flexible options to reschedule are encouraging to guests.
WHAT ARE YOUR MUST-HAVES WHEN BOOKING A VACATION RENTAL?
LET US KNOW IN THE COMMENTS BELOW!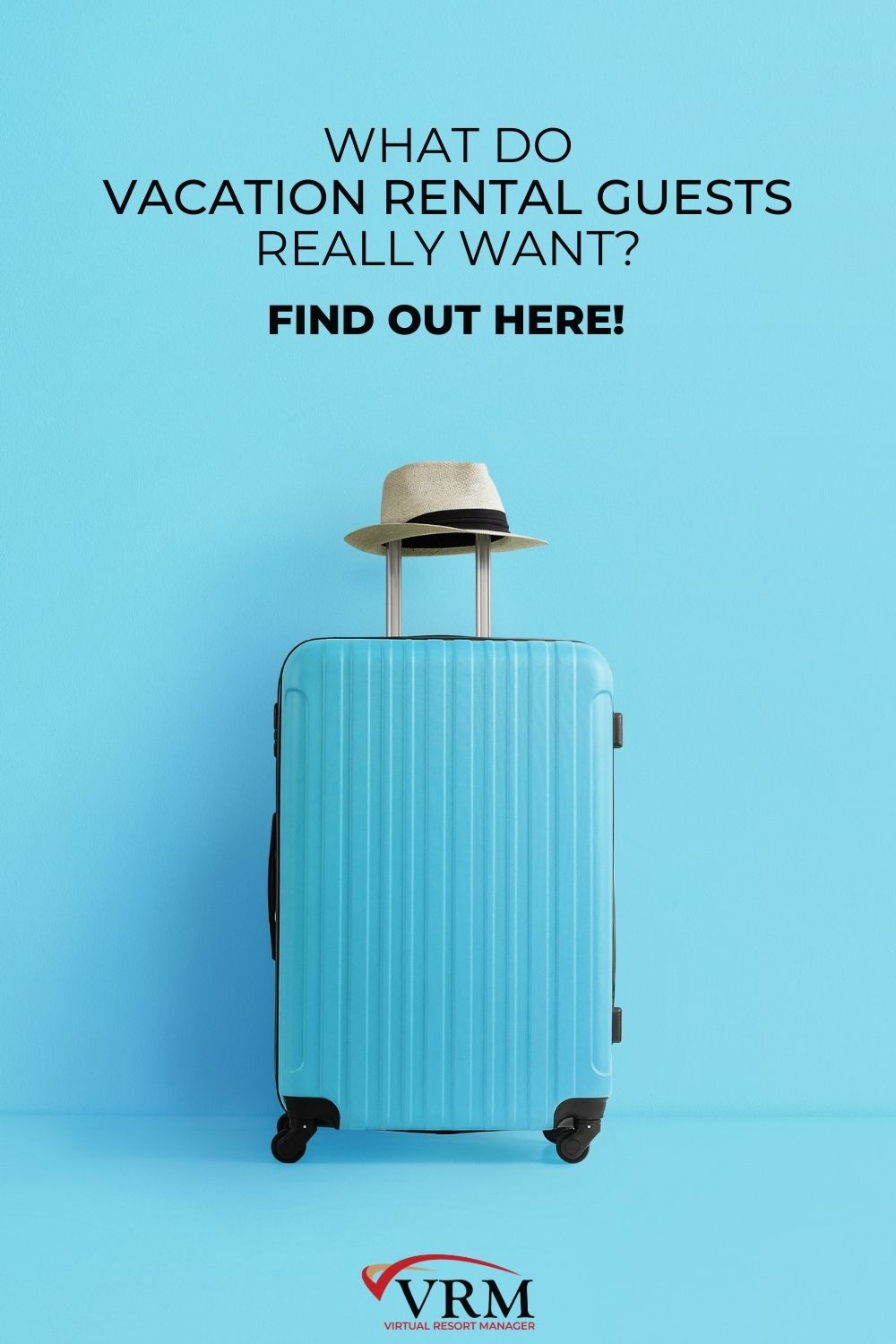 Comment on this post!